Greenville Gymnastics is now proud to offer two world class facilities for Gymnastics Training. Though only 4 miles apart both locations have their own strengths and attractions convenient to the Eastside of Greenville. One registration fee covers both facilities as well as make ups and special events are open to all Greenville Gymnastics students.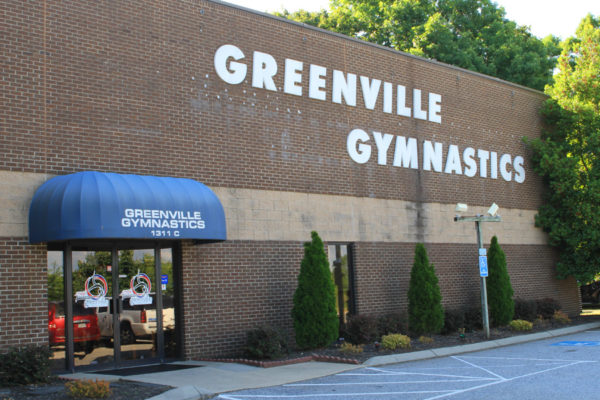 Greenville Gym
1311-C Miller Rd
Greenville, SC 29607
Greenville Gymnastics' Miller Road location is our original Gym. Greenville Gymnastics moved to this location in 1992. At 14,000+ square foot this facility is one of the largest dedicated gymnastics training centers in South Carolina. This building was designed and built specifically to optimize training and safety. Equipment is continually updated and improved to keep pace with the state of the art in gymnastics training.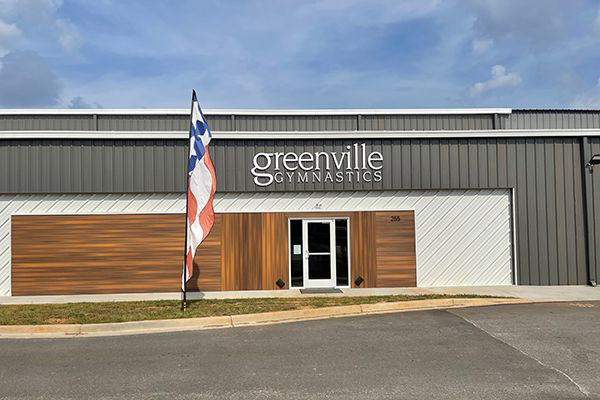 Mauldin Gym
255 Service Bay RD
Mauldin, SC 29662
Our newest location, located at 255 Service Bay Road our Mauldin Gym shares a 27,000 sq ft building with Dance Arts Greenville and After School Plus offering multiple activities under one roof. Greenville Gymnastics' 8,000 sq ft facility has been designed with some of the latest advanced training equipment for Gymnastics.